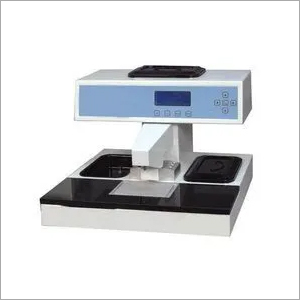 TISSUE EMBEDDING STATION
Product Description
Advanced flexible heating method, which overcome the traditional shortcomings of excessive heating temperature , quick heating and high precision, as well as double overheat protection, safe, reliable and energy saving.
Tissue embedding station is characterized by it's compact dimension, ease of operation and high standards of convenience.
Large LED Display allows user to see all temperatures without scrolling.
Left and right thermal chambers, hot plate , forceps wells, dispenser all individually temperature controlled.
Light indicator keys. Heated holder for 6 forceps.
Stainless steel paraffin large tank of 3-5 litres capacity.